Global Partnerships
Having vast and long experience of providing and developing education and training, Jyväskylä Educational Consortium Gradia is committed to share its expertise and know-how globally. The primary objective is to be able to meet the educational needs of the educational institutions and companies operating abroad.
High Quality in Finland and Abroad
Gradia is known for high quality education in Finland and abroad. The completion of upper secondary education, both general and vocational that we provide, gives students eligibility to higher education and competences for working life.
According to the Finnish Vocational Education Act, the vocational education provider such as Gradia can organize fee-based or commissioned training leading to VET qualification for groups outside of the EU and EEA regions. The orderer and payer for taylor made group programmes can be, for example, the state, a company or an organization. More information on the Finnish National Agency for Education's website.
We have concluded numerous successful projects all over the world. We are the first in Finland to provide accredited Finnish vocational and professional qualifications abroad. Furthermore, we export our expertise in entrepreneurship, pedagogical training, developing curricula and learning environments in addition to assessment in education in co-operation with our partners.
Gradia education export and fee-based or commissioned training for groups is organized primarily together with EduCluster Finland Ltd.
Student Feedback
I liked team work. We could discuss and found solutions.
My favorite part is shark tank. It is exiting and professional. 

The professionalism of the lecturers. They are helpful in everything and they make me feel confident to "learn by doing".
All the professional services are tailored according to customers' needs and the projects are implemented in co-operation with our partners.
Contact us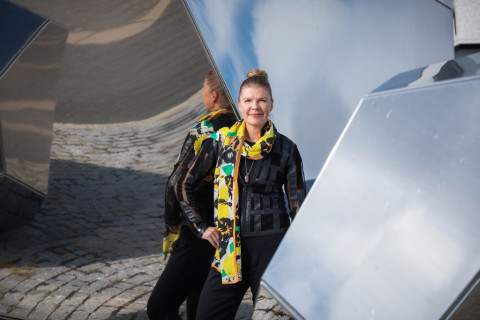 Pauliina Holm, Global Partnerships Manager, email: pauliina.holm(at)gradia.fi
Our references and education export cases